Fluorocarbon Fishing Line: Invisibility and Strength
First of all, modern fishing requires modern cutting-edge fishing equipment. Gone are the days, when a simple mono line was more than enough. Unfortunately, pollution and overfishing reduced fish stocks and fish became more suspicious.
Consequently, you will have to make your bait more attractive! Modern manufacturers like ger-line solved this problem many years ago. The result?
Fluorocarbon line of course! This revolutionary fishing line will definitely bring you to the next fishing level.
What is Fluorocarbon?
Undoubtedly, fluorocarbon is a top selection and we would like to explain the reason. This line is made of dense materials which affect the defractive index of water. What does this mean?
It is nearly invisible in the water and it would be a good idea to use it as leader line both in saltwater and freshwater. The majority of hobby anglers and tournament anglers think tgat fluorocarbon fishing line is a must.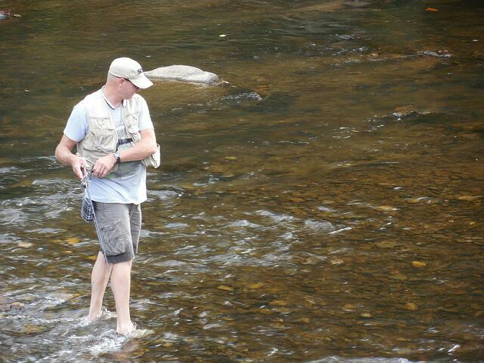 You can use it as a leader line and tie it on the main line with the appropriate swivel. As fly fishing is concerned, you can use it as a tippet. A fluorocarbon leader will definitely increase the possibilities of landing a really huge trophy fish.
On the other hand, we would like to underline the fact that you can load your reel with fluorocarbon. Fluorocarbon is considered to be expensive but if think about the advantages of fluoro, you will realize that it is the cleverest solution.
Specifically, if you are spinning fishing, this line will change your life. Furthermore, due to the fact that fluoro line is denser than mono, it will boost sensitivity. You can feel every fish bite.
Invisibility with MEGACLEAR GER-LINE Fluorocarbon Fishing Line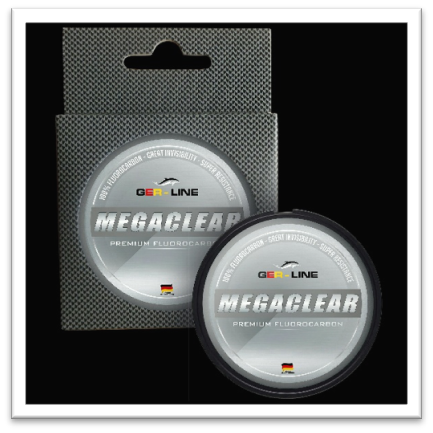 The question here is not whether to use mono, braided or fluorocarbon line. The real question is which is the best fluorocarbon line. True to the logo of Ger-line «Passion for quality», we pay high attention at quality.
If you take a look at the market you will realize that there are ample fluorocarbon line products. However, the majority of them are not 100% fluorocarbon. This means that they are just fluoro coated.
We by Ger-line want to create products that will meet all your fishing desires whether you are a beginner or avid angler. The MEGACLEAR GER-LINE is one of our top products which will definitely become one of your favorite selection.
While almost all fluorocarbon lines are slightly visible in the water, we managed to approach Invisibility in a great level. Moreover, it is abrassion resistant so if you have a big amberjack or largemouth bass on the hook don't worry!
Make the difference with the best fluorocarbon line
Finally, fluoro line is the best solution for every angler. The benefits will surprise you and you can fill both spinning and baitcasting reels. However, it is not all about the gear. First and foremost, fishing is a passion and a really interesting hobby.
Thank you for reading! You can find us by Facebook or Twitter.